SEL Solutions: For Teachers Who Understand the Connection Between Emotional Wellbeing and Academic Success
The Answer To Age-old
Classroom Management Issues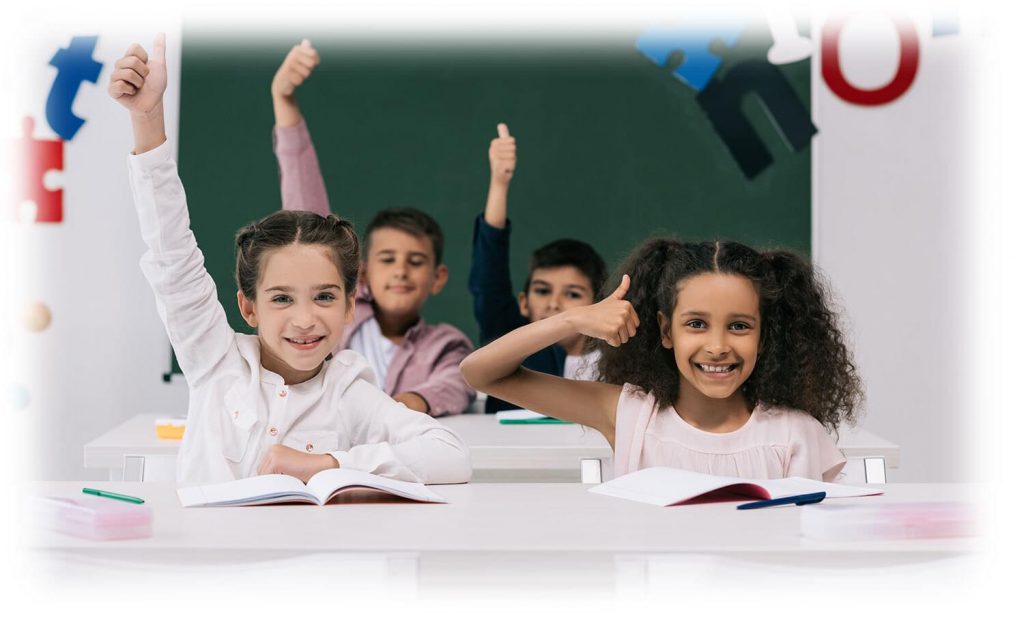 This Safely Guides Your Students to Have Their Basic Needs Met So They Can Operate from a Place of Greater Self-Awareness and Love and LEARN.
And Contributes to a Lasting Healthy Classroom Environment Where Children Feel a Strong Sense of Belonging and Community.
The best part of all is that what you are about to learn can help YOU too! We know you are dealing with your own set of problems and have probably abandoned SELF-CARE.
Apply this approach to your own life and watch your stress transform into balance and wellbeing. After all, you have to put your own oxygen mask on before you can help the children you love.
It all starts NOW!
So please pay attention.
This unique approach shows teachers how to help students improve their ability to manage stress, regulate emotions, and demonstrate qualities such as perseverance, resilience, and confidence.
I've developed an innovative way to show elementary school teachers how to teach their students to thrive emotionally, socially, and academically…day after day…week after week.
All while contributing to helping them live lives filled with success, happiness, abundance, and FUN!
It solves the dreaded classroom management issues.
Meaning, with the teaching of these skills…
Classroom and playground behavior will improve (without the same problems continuing to crop up again and again).
I call it "An Innovative Solution to the Problems Facing Our Youth".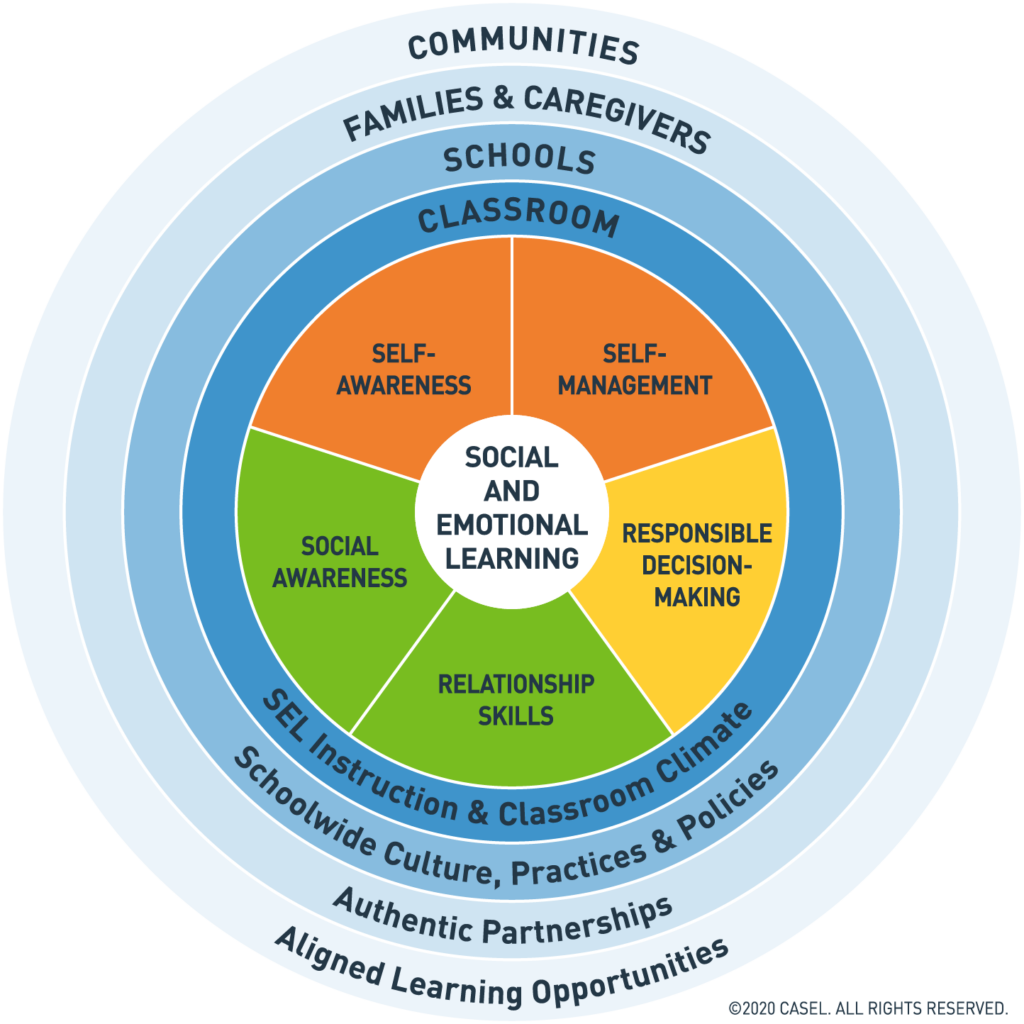 The skills found within are backed by research and CASEL (Collaborative for Academic, Social, and Emotional Learning) aligned – the organization that defined SEL (Social and Emotional Learning) more than 2 decades ago and whose framework supports states, schools, and districts nationwide.
This isn't the typical reactive method "anti-bullying" and similar programs take…
In fact, this proactive system is not well-known, even to veteran educators across the country.
Teachers who use the former classroom management systems have failed too many times in the past.
To understand how this works…You must first understand why the typical attempts to solve the problems facing our youth almost always fail.
Traditional Approaches to Solving the Problems of Our Youth are REACTIVE
Hi, I'm Nicole Pusateri, teacher and Co-Founder of Raising Conscious Children LLC.



I am one of the pioneer teachers in the educational world to write a book and create an

innovative approach

on the subject of Social and Emotional Teaching and Learning for Children.

Trust me when I say almost every SEL program you've tried, in some way shape or form, sabotaged your efforts.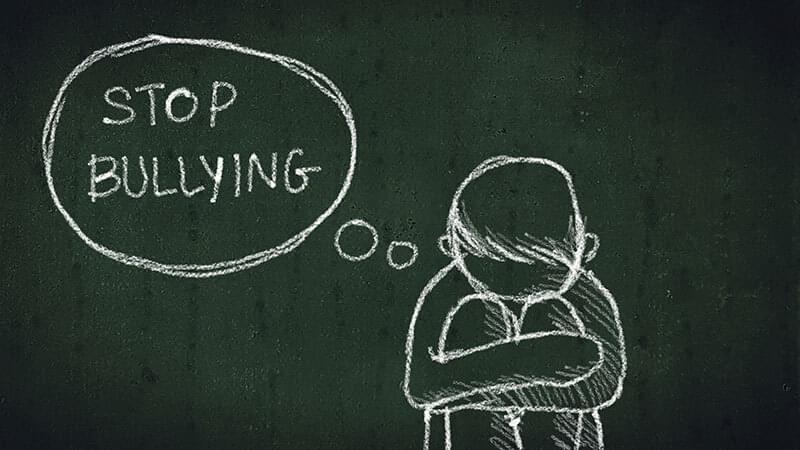 Let me explain by way of a simple example so it's easy to understand. 
Let's say a teacher implements an anti-bullying program with a mini-lesson one time a week.
Meaning, your students are getting exposed to content that is focused on bullying.
Now let's say you talk to your students about this once a week for a 20 – 30 minute block.

You think you are helping your children develop a healthy classroom community. Yay!


The Problem…

While you are attempting to
prevent
bullying, all your children hear is
BULLYING…
Suddenly,
EVERYONE
is being bullied. The tattling goes to new heights.


Despite your efforts to clarify what bullying actually means, the reported instances of bullying skyrocket.

Parents even begin to call the office to report that their child is being bullied.
In some instances, THEY claim to have been bullied in some way as well.
Haven't you ever noticed
that what you put your attention on suddenly seems to get bigger?
There's a War on Drugs, A War Against Cancer, A War on Terrorism….and the list goes on and on.
Despite waging war against these things, the problems continue to get bigger. Exponentially bigger!
And you're now in a worse position
than before you started teaching the anti-bullying program!
The bullying problem and other behavior issues have escalated.
Because before putting the focus on anti-bullying (aka bullying) at least you had a handle on classroom management.
This effect can be summed up by the phrase, "What you fight against, you strengthen."
Of course, no one does this on purpose. But it happens nonetheless.
This reactive approach is seen throughout our educational system.

Bullying occurs

– We adopt an anti-bullying program

School shootings happen

– We implement school shooter drills

There's an increase in child anxiety and depression

– We get trained in "trauma response"

​

Social injustice occurs

– We get trained in "culturally sensitive practices"
And yet…

… the problems continue to get worse.
I'm not saying these solutions are all bad. I'm just proposing a BETTER one. A more proactive and positive one.

Now know one reason why traditional programs don't work. (You'll discover another reason when you keep reading.)
Yes, there will always be problems in the world that our children will have to face.

And, yes, the problems of the world seem to be getting more serious and more detrimental over time.

More and more children at younger ages are suffering from anxiety and depression…

Not to mention the physical ramifications that occur as a result.

Leaving teachers, counselors, parents, and administrators feeling helpless in providing a good education for our children and preparing them for the real world.

And no one likes to think about this.

It all stems from traditional SEL (Social and Emotional Learning) programs that merely scratch the surface.

Traditional SEL Programs
Have a Narrow and Limited Focus on Emotions
Specifically, most Social and Emotional Programs stop at children identifying their emotions.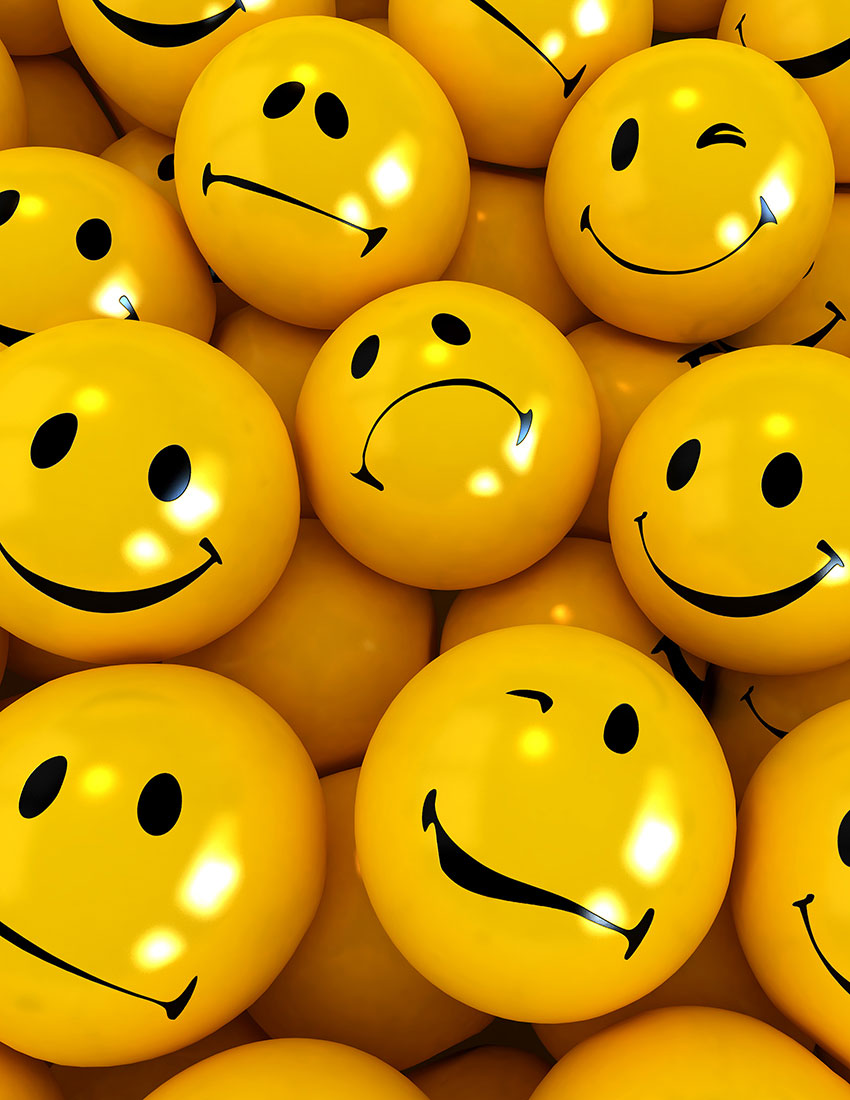 That's why most teachers are
overwhelmed and stressed.
Because we are in this profession because we want to help children be successful and happy.
Critical Thing #1
Traditional programs for children and training for teachers inadvertently ADD to the problem.
Remember, what we fight against, we strengthen.
And putting attention on the problem only makes it get bigger.

Critical Thing #2
Traditional SEL programs merely scratch the surface.
Meaning, we are not equipping children with life-long skills for success and happiness.
We are only giving them a tiny piece of the puzzle.
Those Two Things Cause
Countless Teachers to Lay Awake at Night AND…
Cause Many Children
to be Ill Equipped for Success and Happiness in Life
And it all stems from a few misunderstandings about how to best support our children in social and emotional learning.
Ultimately, we all want to see our children thrive.
We just haven't had an innovative, meaningful solution until now.
Our world has evolved over the last several decades.
In the distant past, the traditional approaches may have worked.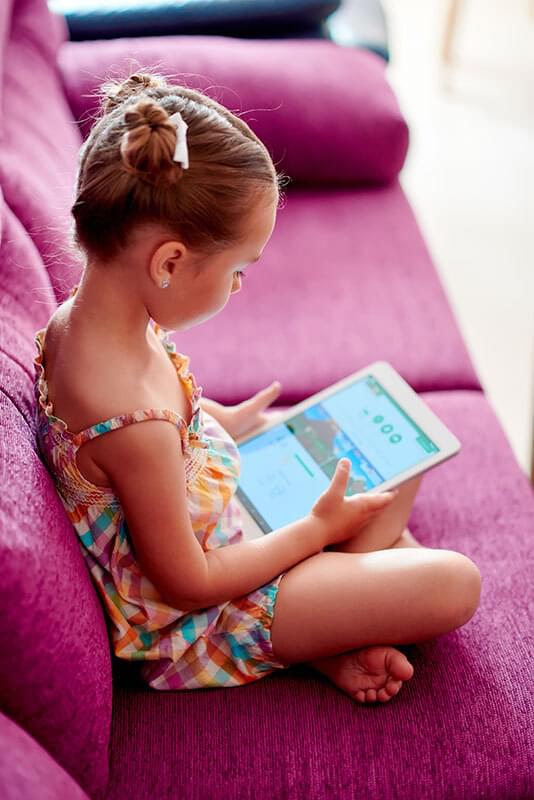 When the world was smaller and our children had less access to the things they do today (technology is a blessing and a curse).
When the problems facing our youth were not so severe or widespread.
So, when we use the traditional approaches, it leaves us wondering….
How am I ever going to catch up with these ever-expanding issues and demands?…What is the best way to support my students?…What I'm doing isn't working….I need HELP!"
So you teach what you've been given and see some short-term results.
After all…something is better than nothing.
But it's not meaningful or sustainable.
Now thing about what happens when you get the next group of students.
They come in with the same old problems.
You see the same problem behaviors in the classroom and on the playground.
You have to start at ground zero.
There's no connection to what the last teacher taught the year before.
You get stuck in the same perpetual cycle…year after year.
Traditional Approaches
Don't Have a Lasting Effect
You invested an entire year with the previous class.
And the class before that.
And for a while, you see some minimal results.
But they are usually short lived.
That's when the overwhelm sets in and the unwanted behaviors persist.
Defeated teachers silently scream to themselves:
"How many years until I retire?"
It makes you feel burned out.
You're tired!
And NONE of it is your fault.
It's because most of the solutions to the current problems put the focus on the problem and merely scratch the surface.
And that's why I'm on a mission to help teachers help their students AND themselves.
To give elementary school teachers hope and belief that they can teach their students life-long, sustainable skills and see them thrive.
And allow you to say goodbye to worry and anxiety, poor behavior, lack of motivation in your students.
And the inability of your students to regulate their emotions and manage stress.
Ok, so I understand why traditional SEL programs aren't successful, so how can you help me help my students?
Ok, so I understand why traditional SEL programs aren't successful, so how can you help me help my students?
The reason why my program is SUPERIOR is it addresses both problems you just discovered.
It takes a proactive versus a reactive approach.
This innovative method teaches children, starting in kindergarten, how to develop a strong, healthy foundational relationship with themselves, which leads to healthy relationships with others, abundance, academic success, and a joyful life!
Starting with…
Learning how to create a safe space for sharing with others that contributes to a safe classroom environment conducive to learning.
Creating a personal safe space where children will practice presence, self-awareness, and unconditional love and acceptance of self.
And MUCH, MUCH MORE!
This unique "from the inside out" path to success and happiness is built in from the get go.
There is no other method I know that starts by teaching children how to develop a healthy relationship with the one person that matters the most to them….THEMSELVES!
After all…it's only from a strong foundational relationship with oneself that we can move out into the world and have healthy relationships with others.
This avenue will help you get your desired results in the classroom…
WITHOUT putting the attention on what you DON'T want to see (and inadvertently creating more of it…)
WITHOUT superficially scratching the surface in your attempt at social and emotional teaching and learning
WITHOUT experiencing groundhogs day… year after year…with the same old classroom management issues
Allowing you and your students to experience long-lasting, profound effects of these life-long beneficial skills.
Introducing…
Raising Conscious Children
One Village at a Time:
An Innovative Approach –
Helping Children Cultivate
Love from Within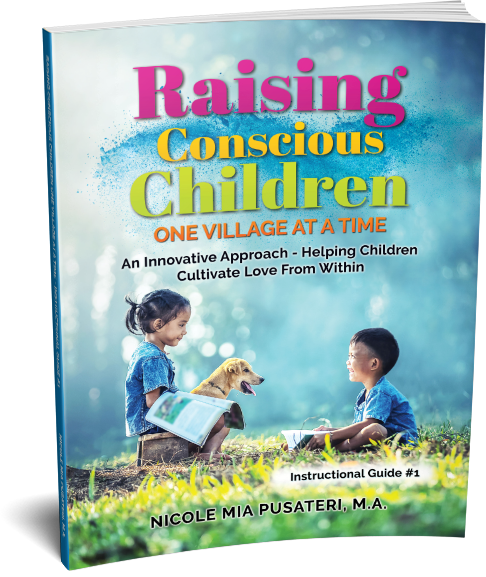 The last SEL program you'll ever need because it solves the age-old
problem classroom management issues.
Introducing…
Raising Conscious Children
One Village at a Time:
An Innovative Approach –
Helping Children Cultivate
Love from Within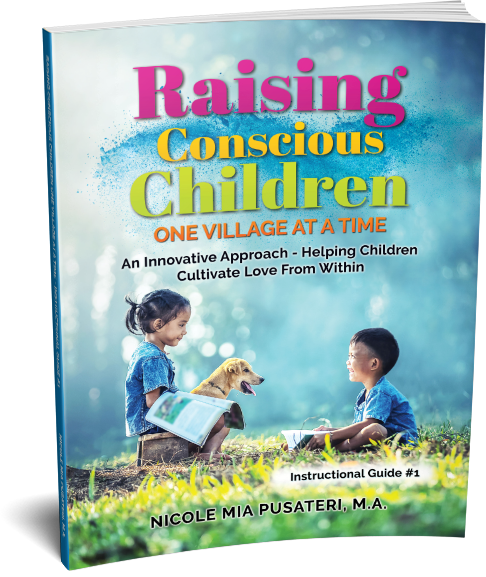 The last SEL program you'll ever need because it solves the age-old
problem classroom management issues.
And The Best Part Of All…
You are respected as an educator.
You get to use your expertise to modify the content to best suit your needs and the needs of your students.
And deliver it in ways you see fit.
Why?
Because you are the expert and you know your children best!
And…You get to teach these life-altering skills to your class in just minutes a day.
The chapters are designed to be broken into meaningful chunks to support the research that shows results in as little as 10 – 15 minutes of daily practice.
Research shows noticeable results in as little as 2 – 12 weeks of daily SEL and mindfulness practice.
Plus…
It's the most inexpensive yet effective way to support the students in your class.
You can implement this program for less than $3.00 a day per child for the entire year (based on a class size of 24 children.)
Start Today
Only $307
Special Introductory Price For Teachers
Just $64.97

Price is listed in USD / American. You can use your credit/debit card regardless of your location in the world.
You can also pay via PayPal, the most secure payment system in the world.
This price is a one-time charge with absolutely no recurring payments ever.
When You Order Today
You Get These Extra Free Bonuses
Start Today
Only $307
Special Introductory Price For Teachers
Just $64.97

Price is listed in USD / American. You can use your credit/debit card regardless of your location in the world.
You can also pay via PayPal, the most secure payment system in the world.
This price is a one-time charge with absolutely no recurring payments ever.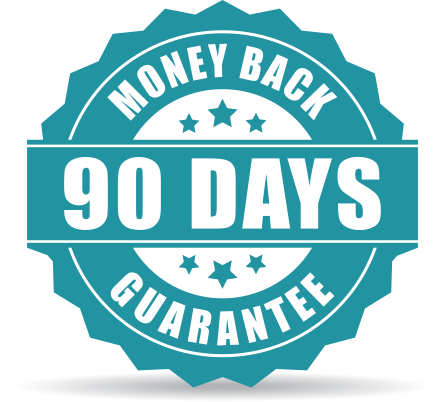 LIFE-CHANGING RESULTS IN 90 DAYS OR YOUR MONEY BACK!
As this plan is based on years of SEL, brain, and mindfulness research, which has been successfully utilized by many teachers, I'm fully confident in you and your results.
I understand you've likely tried programs that have failed before, but you need to understand this is a totally different ball game due to the nature of the approach.
All you must do is fully implement at least one chapter in the book, complete the workbook pages with your students, and then if, after 90 days, you're not seeing results (which is impossible!), you can request a full refund!
ABOUT NICOLE PUSATERI, M.A.
Hi, I'm Nicole, a veteran teacher with over 30-years experience teaching elementary school children, working in administrative capacities and consulting in schools across Southern California.
I've taught for more than 12 years in the classroom with experience in grades Kindergarten through Fifth Grade (Yes! I've taught them all.)
I've coached teachers and administrators in the area of language arts and set up school-wide ELA intervention programs in multiple schools across the state of California.
And now I am embarking on my passion – assisting other teachers in providing meaningful SEL for their students.
Our students need meaningful SEL lessons more than ever before!
I have a Bachelor's Degree in Elementary Education and a Master's Degree in Spiritual Psychology.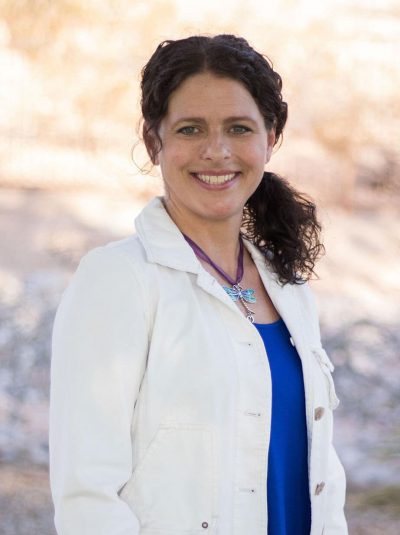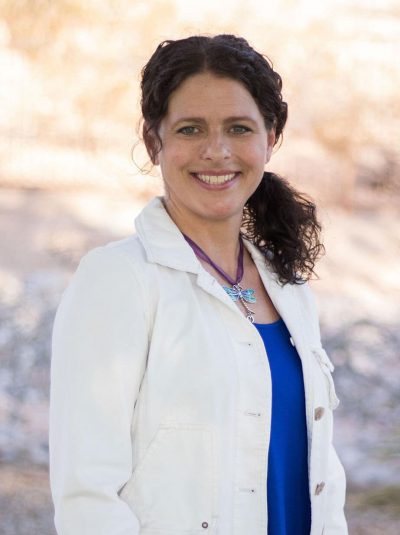 And also voted 2020 – 2021 Teacher of the Year (a great honor for me!)
It's taken me over 10 years, but I've finally uncovered and put together this innovative, proactive approach to Social and Emotional Teaching and Learning.
It's the only program I know of that puts the attention on the development of a strong, healthy foundational relationship for children to build upon that goes far beyond simply scratching the surface.
You won't find this anywhere else in an SEL curriculum!
I've helped teachers just like you transform the emotional health of their students.
And more and more teachers are joining my tribe!
I'm excited for you to join our tribe!
REAL TEACHERS AND STUDENTS, REAL RESULTS
"This class has helped me be a better leader and to understand different leadership qualities. I know that this learning is going to help me with communicating with others."
Carolyn, Grade 4
"This program has helped me not only inside the classroom, but outside of the classroom too. [In reference to the Assertive Communication Lesson] I used to be the passive kind of guy, but I am now at the assertive level."
Kai, Grade 4
Great Resources for All Ages!
As a 4th grade teacher I was fortunate enough to implement the program in my classroom. It was unbelievable to see such a break through and shift of energy from day one! Thanks to the multi sensory use of audio, read aloud, guided discussion, and students written or drawn responses. I was able to see students succeed in meditating and creating a safe place and I even had one student cry from her release of emotions she felt. It was so successful with my students that I brought it home to use with my own children. They are very empathetic and sensitive and this has really has helped them in their journey. I absolutely recommend it!
Maria Munoz, 4th-grade teacher
We listened to you read this morning on the drive to my parents. The kids were captivated. Alex (7 yrs old) kept asking why Mekhi wasn't being nice to himself. Charlie (9 yrs old) said he wants to know more about Mekhi. Does he have siblings? Does his mom work? Thanks so much for this book!
Start Today
Only $307
Special Introductory Price For Teachers
Just $64.97

Price is listed in USD / American. You can use your credit/debit card regardless of your location in the world.
You can also pay via PayPal, the most secure payment system in the world.
This price is a one-time charge with absolutely no recurring payments ever.
All testimonials are real parents/teachers and children, and may not reflect the typical purchaser's experience, and are not intended to represent or guarantee that anyone will achieve the same or similar results. Every person has unique experiences, teaching habits, and applies the information in a different way. Thus, the experiences that we share from other people may not reflect the typical users' experience. However, these results are meant as a showcase of what the best, most motivated users' have achieved.
The author of this website does not dispense medical advice or prescribe the use of any technique as a form of treatment for physical, emotional, or medical problems without the advice of a health-care provider, either directly or indirectly. The intent of the author is to offer information of a general nature to help you in your quest for emotional and spiritual well-being. In the event, you use any of the information in this book for yourself or your child, the author, and the publisher assume no responsibly for your actions.