mindfulness minutes cards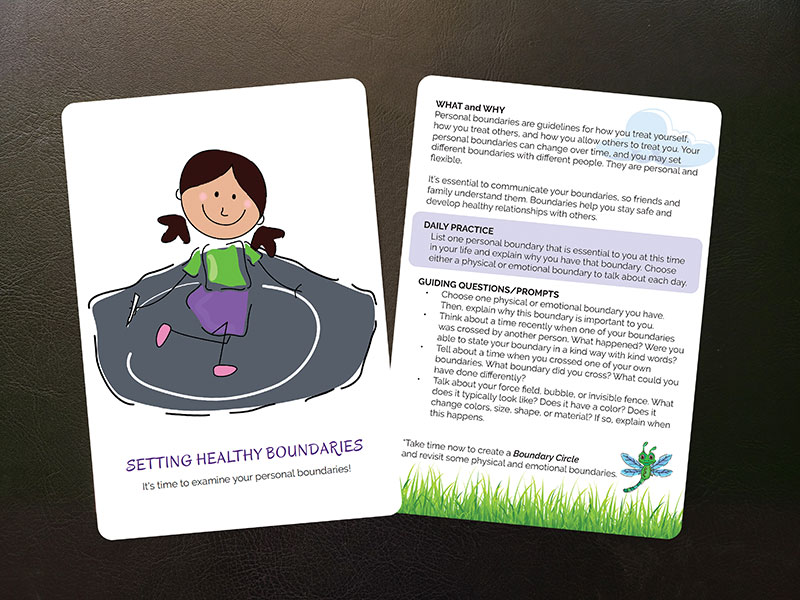 The Mindfulness Minute Cards are an easy and fun way to incorporate daily practice of the skills in Instructional Guide #1.  The deck consists of beautifully illustrated color cards, one card for each skill. Display the cards on the refrigerator or classroom door as a reminder to practice the skills on a daily basis. Once your children learn the skills, the Mindfulness Minute Cards can be used to reinforce the skills as needed.
Daily practice is essential for the embodiment of the life-changing tools found within Instructional Guide #1. Help your children be successful in creating a happy, authentic, abundant life. 
*Note – although the Mindfulness Minute Cards are designed as a companion to Instructional Guide #1, they can be purchased and used as a stand alone resource to introduce the concepts to children. 
$9.97 FREE SHIPPING
COMING SOON!