instructional guide series
GUIDE CHILDREN TO LIVE FROM A PLACE OF LOVE, BE LOVE, EMANATE LOVE, AND ATTRACT LOVE!
Enjoy this 186-page full color, how-to, interactive instructional guide for parents, teachers, families, and the children they love. Guide your children in learning crucial skills to develop strong, healthy foundational relationships with themselves so that they can live happy, abundant, successful lives where all of their dreams come true!
Research shows that in 2-12 weeks for as little as 10-15 minutes a day Social & Emotional Learning (SEL) and Mindfulness Practices can have dramatic results!
Imagine the impact you could have on children's live for less than $1.50 per child for the entire year! (based on a class size of 24 children)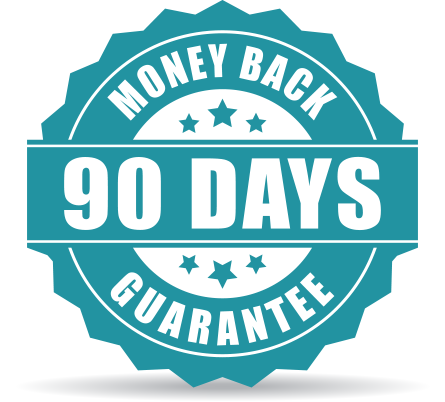 Our 90-day money back guarantee shows how strongly we believe these skills can help children.
Simply send us a copy of your receipt and we will refund your money.
INCLUDED WITH PURCHASE:
12 FREE Guided Visualizations (in audio form) that allow children to use imagery as they contemplate the use of each skill in a way that feels real to them. ($47 VALUE)
FREE downloadable, color PDF versions of all 19 workbook pages to record meaningful and personal real-life ideas for application. ($27 VALUE)
CHAPTER TITLES:
Creating a Safe Space for Sharing with Others

Creating a Personal Safe Space

Cultivating Self-Love

Determining Core Values

Setting Healthy Boundaries

Listening to Your Gut

Making Self-Honoring Choices

Speaking Your Truth

Facilitating Positive Self-Talk

Practicing Self-Forgiveness

Feeling and Validating Emotions

Expressing Emotions in Healthy Ways
This class has helped me be a better leader and to understand different leadership qualities. I know that this learning is going to help me with communicating with others.
It has helped me in real life.
This class has helped me be a better leader.
This program has helped me not only inside the classroom, but outside of the classroom too. [In reference to the Assertive Communication Lesson] I used to be the passive kind of guy, but I am now at the assertive level.
I learned how to handle difficult situations in this class. I think that this was a great class and that some of the focused students learned a lot from it. I know I did.
It [this class] has helped me on what I should do when listening to serious conversations.
I enjoyed sharing in tripods about what's going on [with me].
This [class] helps me with my parents, my teachers, and my friends.
Very engaging, easy to follow lessons. Fills in the social-emotional gaps missing in our academic-focused curriculum.
As a 4th grade teacher I was fortunate enough to implement the program in my classroom. It was unbelievable to see such a break through and shift of energy from day one! Thanks to the multi sensory use of audio, read aloud, guided discussion, and students written or drawn responses. I was able to see students succeed in meditating and creating a safe place and I even had one student cry from her release of emotions she felt. It was so successful with my students that I brought it home to use with my own children. They are very empathetic and sensitive and this has really has helped them in their journey. I absolutely recommend it!
We listened to you read this morning on the drive to my parents. The kids were captivated. Alex (7 yrs old) kept asking why Mekhi wasn't being nice to himself. Charlie (9 yrs old) said he wants to know more about Mekhi. Does he have siblings? Does his mom work? Thanks so much for this book!
more about the instructional guides
Raising Conscious Children One Village at a Time Instructional Guides are designed for teachers, parents, families, and the children they love. These innovative guides are one of a kind! Each guide is developed in a way that engages children and brings classroom communities and families closer together.
Unique features include:
Visku's Wisdom – narrative stories told through the lens of Visku, the wise dragonfly. Storytelling is an age-old, time-tested method for engaging children in learning. Teach your children virtues in a way that fosters their imagination, boosts their listening skills, enhances their communication skills, and sharpens their memory. They will love endearing Visku, their magical mascot who goes with them on their new learning adventures!
Guided Visualizations – guided imagery, either read aloud by the adult or listened to via the audio recordings provided. A child's internal world of pictures is as real to them as the concrete material world outside, and the feelings created by these pictures are as real as feelings resulting from external events. Allow your children to contemplate the concepts presented in a way that feels real to them. The benefit of this is internalization and easier application of the skills in real life.
Ask a Trusted Adult – a special feature that allows you to have intimate discussions with your children, guiding them in the appropriate use of the skills. Customize, personalize, and tailor the content to your needs and the needs of your children by having conversations about what the skill is, why it's important, and especially when to use the skill. This section is a reminder that you know your children best! Guide and direct them in the learning of the concepts as you see fit.
Interactive Workbook Pages – pages throughout the book where you and your children have the opportunity to write personal ideas on what each skill is, why it's important, when and how to use the skill. This unique feature allows for the embodiment and incorporation of each skill as your children navigate through life.
Partner Play – an opportunity for your children to collaborate with family members and peers as they learn crucial skills to enhance their life experiences. Playing fun and engaging games allows your children to discuss and internalize their learning in a way that makes learning more accessible and improves their social skills. Sentence frames are provided to facilitate discussion and assist your children in communicating ideas in clear and healthy ways.
Fun Stuff to Do! – activities that include writing, art, creative expression, and are just plain fun! Keep the creations as a way to revisit and reinforce each concept. Playing fun and engaging games allows your children to discuss and internalize their learning in a way that makes learning more accessible and improves their social skills.
benefits of learning the concepts and skills
Your children will –
Cultivate self-love and high self-esteem
Develop healthy, positive relationships with themselves and others
Move through challenges with a learning orientation towards life and with ease and grace
Experience health on all levels: mental, emotional, physical, and spiritual
Develop their unique gifts, talents, and abilities so that they love what they do in life and can make a positive contribution to our world