9 One-on-One Coaching Calls with Nicole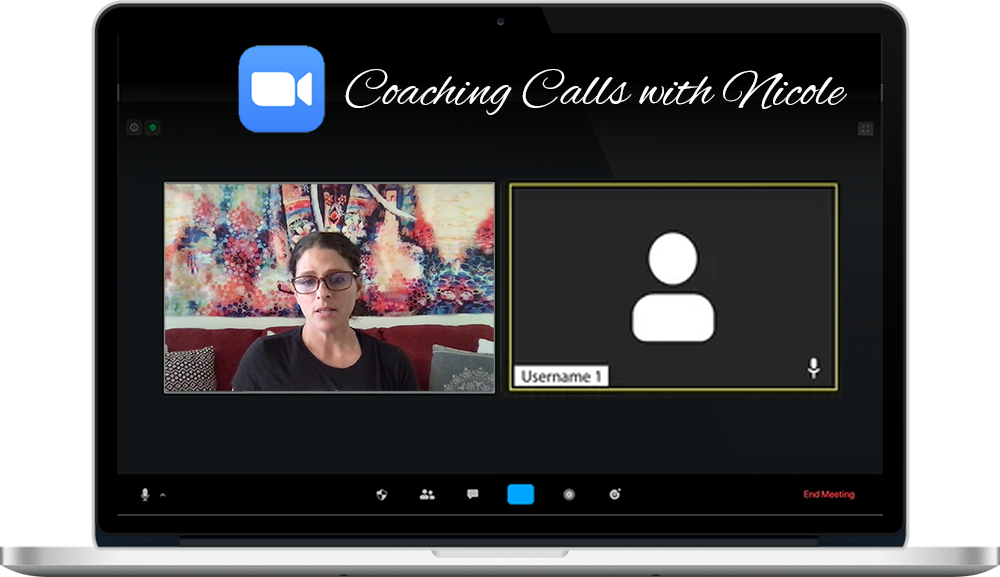 Hi. It's Nicole here again, co-founder of Raising Conscious Children and author of the instructional guide. I just want to take a moment to personally thank you for your interest in this work and for embarking on this AMAZING journey, not only for your children but for yourself as well.
The skills within the instructional guide are skills I learned over 10 years ago now, and I can wholeheartedly say that practicing them and making them a way of being has completely transformed my life for the better.
It didn't happen overnight, however.
As a matter of fact, I believe transformation is a lifelong, continuous journey. One that I do not take alone!
I have tremendous support from like-minded people in the form of family, friends, teachers, colleagues, and most importantly life itself!
Life experience repeatedly offers up challenges along the way in the fulfillment of my intention of continuing to grow and expand and become better and better versions of myself.
After all, words don't teach. Life experience teaches.
As challenging as life may be at times, however, my overarching belief is that…
…life is for us not against us.
That being said, delving into the deeply transformative process of truly embodying the life-changing concepts within the guide…in order to facilitate living from a place of love…takes courage and is best done with support.
Trust me. I know!
Especially when we hit bumps in the road.
Not to mention…teaching these life-enhancing skills to children brings the work to a whole other level.
As a teacher, I understand that I must practice what I preach in order to be effective in paying it forward and helping others. And dedicating myself to keep going, even in the face of a worldwide pandemic and all the obstacles it has brought has been hard these past two years…
BUT…could there be a more rewarding endeavor than helping children learn how to live from a place of love, to be love, and emanate LOVE?
Especially when the world needs this more than ever?
I personally don't think so!
And it brings me great JOY. So, I keep going.
I'm here to tell you, you don't have to embark on this monumental endeavor alone!
That's why, before you go, I'd like to offer my assistance in ensuring you set yourself and your children up for success.
Meaningful implementation of anything new in our profession is best done through collaboration with peers. And as teachers, we know how helpful it is to have the support of someone who understands exactly what we are going through, especially when teaching something as delicate as social and emotional skills.
No other program offers this level of individualized support!
Let's face it…
…the pandemic has brought several realizations to light for me. The most important one being, WE, the teachers, need social and emotional support as much as our students do! If not MORE!
So, join me for 9 sessions where you can…
…ask any questions you have about the content of the book,
…discuss any unique challenges you're facing with your group of students,
…and learn more about how to effectively implement the skills within your classroom.
Or, use the time to receive encouragement and guidance in implementing the skills for yourself and move into a place of greater balance and wellbeing during these trying times and beyond!
This class has helped me be a better leader and to understand different leadership qualities. I know that this learning is going to help me with communicating with others.
It has helped me in real life.
This class has helped me be a better leader.
This program has helped me not only inside the classroom, but outside of the classroom too. [In reference to the Assertive Communication Lesson] I used to be the passive kind of guy, but I am now at the assertive level.
I learned how to handle difficult situations in this class. I think that this was a great class and that some of the focused students learned a lot from it. I know I did.
It [this class] has helped me on what I should do when listening to serious conversations.
I enjoyed sharing in tripods about what's going on [with me].
This [class] helps me with my parents, my teachers, and my friends.